THE AFFILIATE BOOST FOR YOUR ONLINE STORE!
Do you want to be integrated with your product on a large number of high-traffic websites and thus significantly increase your sales figures? Then let's talk about affiliate marketing!
What is your online strategy today? Have you already considered partnering with other website operators?
In affiliate marketing, this is exactly where we come in. Other websites advertise your product and participate in the joint success. You reach new groups of interested parties in a targeted and cost-effective manner by placing your product or service on appropriate partner websites.
Affiliate marketing can be used for a permanent sales influx, but also for quick sales and the billing is usually done on a CPO / CPL basis.
If you have not yet integrated this channel into your online marketing mix or if you would like support and an additional boost, please contact us. We will be happy to support you in generating new powerful partners and sales for your product.
You can find out exactly how this works and what our cooperation entails in our new newsletter on affiliate marketing.
AFFLILIATE MARKETING AS A SALES CHANNEL: POWERFUL AND COST-EFFECTIVE
Explode your reach and sales figures with us!
Everything from a single source: all-round support for your success

We take care of the set-up, technical operation and administration of a partner network that fits your product perfectly. With our know-how and personal service, we are your contact for networks and publishers. We use our own publisher network (see: www.performanceheroe.de) or well-known publisher platforms. Here we look for the right partner sites and build up and expand the channel in close coordination with you. Use the reach and awareness of other websites to market your product.
We are happy if our offer arouses your interest. You can also find contact details on this page. Feel free to contact us.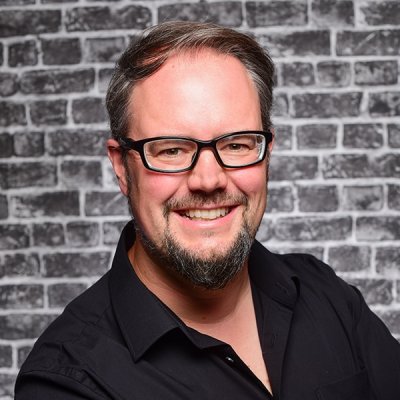 Daniel Freisenhaus
Senior Sales Manager
There are two hearts beating in my chest. I am always looking for exciting campaigns for our e-mail distribution lists "Couponarchiv", "Angebotsalarm" and "Kiinodealz". But I also love affiliate marketing. I have built up a wonderful network here over several years and am looking forward to building up great affiliate programs for our customers in this area.
AFFLILIATE MARKETING AS A SALES CHANNEL: POWERFUL AND COST-EFFECTIVE
In affiliate marketing as a virtual network, a website operator (affiliate/publisher) provides a company (advertiser/merchandiser) with advertising space on its website. The merchandiser fills these with corresponding advertising content, e.g. with a banner or links. The website visitor then uses these to access the company website. The publisher receives a performance-based commission for the products or services advertised on the website in this way. This is a win-win constellation for all partners involved.
We distinguish between publishers and networks.
Publisher
We support you in finding the right publishers. Each publisher has its own distribution model and therefore its own advantages.
Here is a small selection of publishers:
Blog- & Content-Seiten
Deal-Seiten
Gutschein-Seiten
Retargeting/Display Werbung
Vergleichsseiten
OfferWalls/ InApp Käufe
Checkout-Angebote
Vorteilsprogramme
And many more….

We add affiliate marketing to your online marketing mix! Increase the awareness and sales of your online store. Use the valuable traffic of our affiliate partners!
Network
The network offers the technical platform that assigns interested parties in the company store to the right publishers again. The publisher uses an advertising medium or tracking link from the network and the advertiser installs a tracking pixel on his order page. If a prospective customer comes to the advertiser page via this tracking link and buys something, a tracking pixel is triggered and registers this lead or sale for the publisher. After the release of the lead/sale, the network settles with the publishers and provides the advertiser with a total invoice for all leads/sales.
For the technical implementation, the installation of the tracking pixels, there is of course help from us.
In summary: The network takes care of the exchange between you and your publishers. It takes over the tracking function and also the premium payment to the publishers for the leads and sales relevant to remuneration.